New Project is coming soon in July.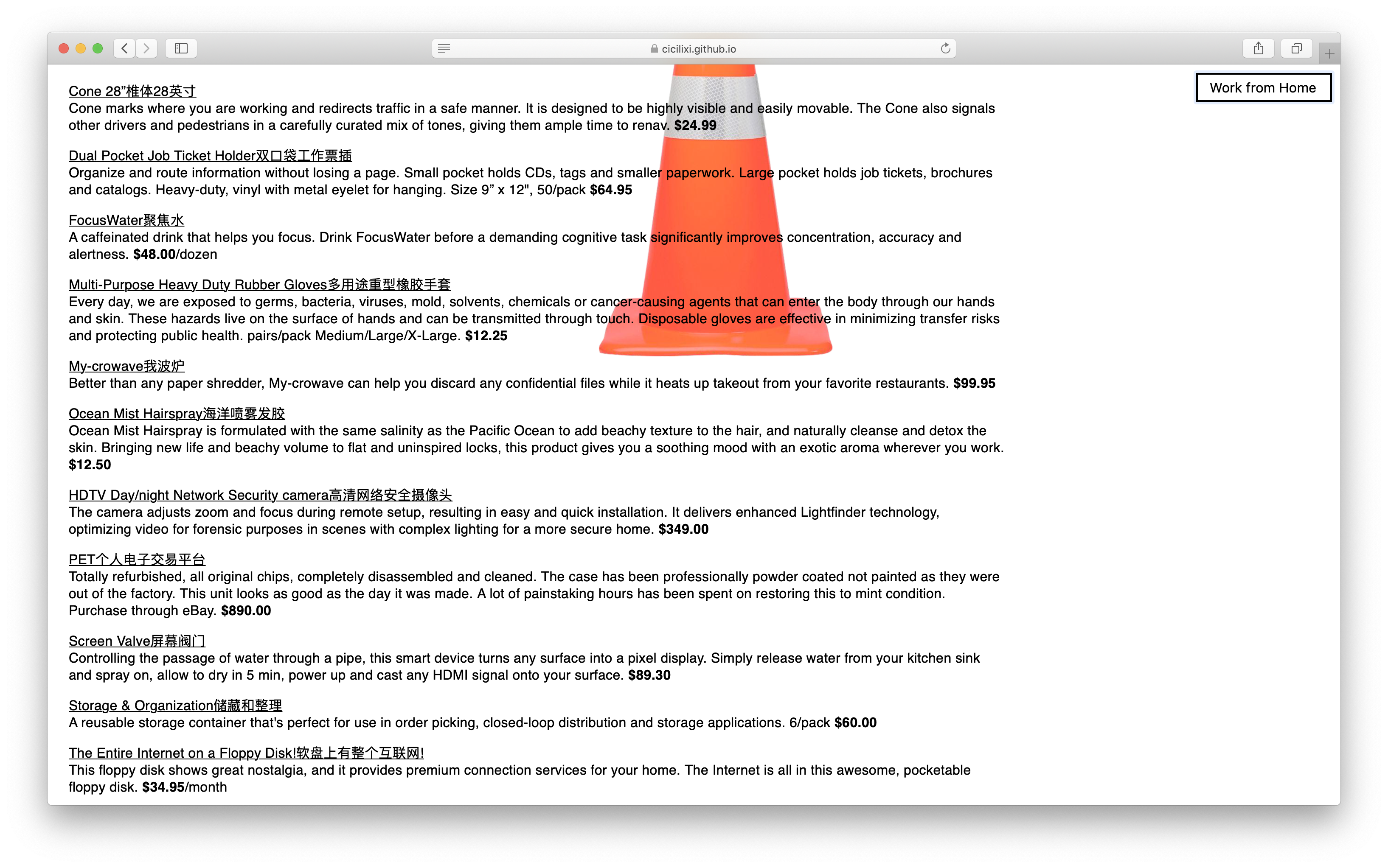 Out of Office Kit/Work from Home Kit, 2019
OOO/WFH KIT Either working from home or going out to have fun, we always need to bring some "gadgets" with us: it could be a necessary products, or a kind of mood, or even your infinite imagination. Each kit includes multiple items and can be re-collaged anywhere. In addition to these stickers, each kit has a QR code that links to a mysterious playground with more information and fun. Special project for Projject. Click Me
Bungee Cord as An Expansion Joint
Sandbag, handle, cord and magnifier, 2019
Winter Moss, Rock And Icy Lake, 2019
Little Red Roof, 2019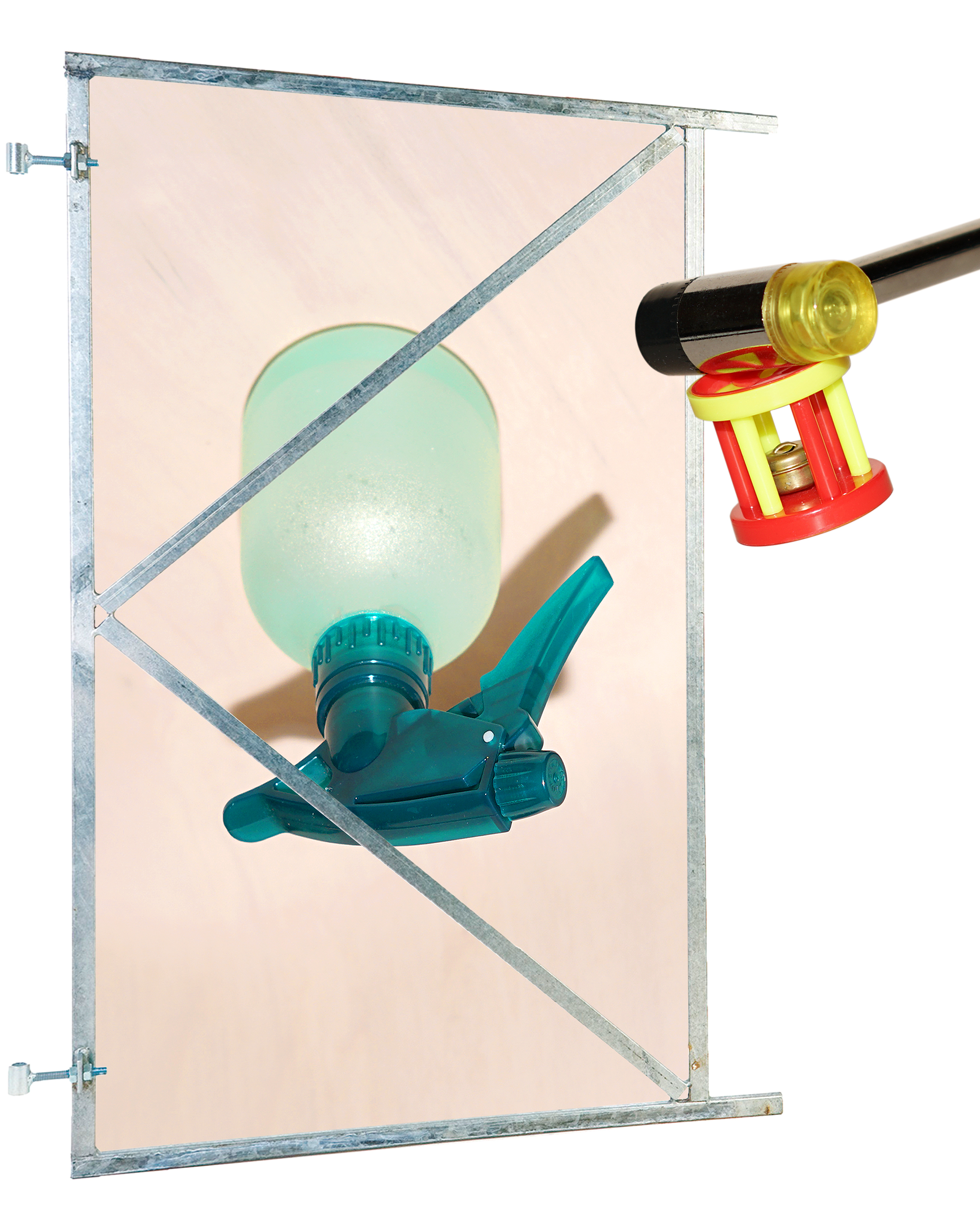 The bell rings when I play with my cats, 2019


Sniff everything like a cat, 2019
Goodbye Weapons is a project collaborated by Artists Xi Li and

Chengtao Yi

.
It is a photo documentation of a speculative toy project, an exploration on a relational aesthetic between weapons, toys and fetishism we have been fascinated by for a long time. The oddly beautiful and obviously sexual robotic toy is essentially a kitbashing with scaled fighter jet model kit parts and posable barbie model legs. A combination of a classic girl toy and a typical boy toy. The fighter jets were modified and coated with a fragile layer of rough color spray and then decorated with military decals. Only rubber bands were used to bond the modified jets with the detached barbie legs.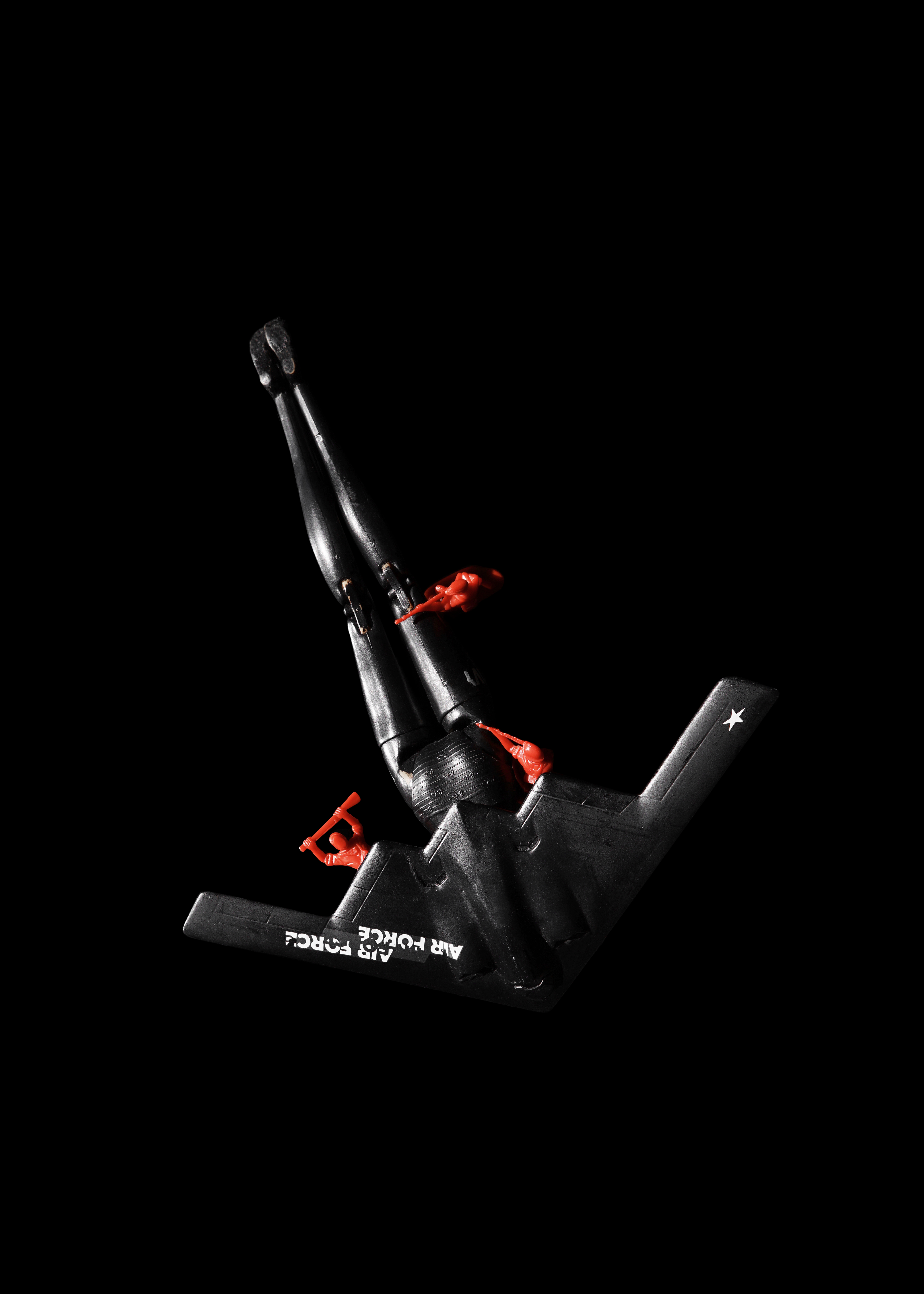 Goodbye Weapons, 2018


Calendar for Year 2019 'Blessing'


Throughout the lifespan of human history, we learn to quantify time by seconds, minutes, hours, days, and months. Time is measured in an exact way as we progress through the year. The nature functions similarly: it creates climate and weather as yet another faithful representation of time, which also is the original one. The complexity of the nature brings warmth, sunshine, rain, and snow, thereby gifting us with abundant foods and fruits. We, as part of the nature, should be grateful to the wide collection of edibles the nature gives us. However, the uniqueness and ubiquity of nature has been fundamentally changed by human: the vegetables and fruits which grows in particular seasons and climates remains no longer seasonal and regional.

This calendar seeks to restore such uniqueness and ubiquity of nature by faithfully recording 12 seasonal and local edibles around year to highlight the relationship between nature and us. The Chinese calligraphy "Fu" on the cover means "blessing" and each month has a featured food in season. Printed on 8.5" x 11" Stardust White (Multi-Color Flecked) 65#cover stock.

Order here

:)
Calendar for Year 2019 'Blessing', 2019




Great Sand Dunes, 2018
Tangerine afternoon, 2015/2018


Yesterday Once More 往日再现, 2018-2019
I put together some recombinant fragments from my memories, back to college time, back to time in my hometown in this ongoing series. Some symptoms occurred to me at the end of the summertime this year, I felt myself falling into an illusory limbo that I could dreamt about the old times with awareness of the current moment. I got lost in it, but at the same time all of these felt so real and coherent. Everything recombined spontaneously, and visually appearing to me.
我一直在试图抛开时间,割裂空间,把细碎的回忆选择性地拼凑起来,进行再现实验。
在这场几乎无止境的实验中,我时常感觉自己同时存在于多个相异的空间里,此刻思想会完全迸发出来,本来不知道停落在何处的情绪在图像的整合中变得清晰、完整起来。期间时间错乱,不可轻易被识别,让我产生迷失之感。
我会将这样的实验类比成梦境:梦时常发生在一个快于现实的时间线中,也更加轻易地跳转,变得不连贯。在我的个人印象中,一场梦往往连结多个记忆中的地点,发生了很多经过重新排列组合的事件。但梦绝不会凭空发生,它必须依附于人的记忆和经历,即使梦境与现实互相交错,现实永远大于梦境。倘若说记忆如同石头沉重,梦就如氢气球一般飘忽不定,所以做一场完整的梦很难,就像回忆过去的事情,会有几个很清晰的元素反复出现在我的脑中,可是持续的故事却很难串联。相似地在梦境中,人物和事件相互跳跃,导致做梦时时间感的缺失。我在这个系列中寻找的,就是这样一种忠于记忆的梦境表达。
我的图像中表现的是多个细碎凝固的时间,想用意向的融合代表事件的耦合,也是我试图保存脑中画面的办法。这个过程充满隐秘性和耦合性,哲学上的耦合性,是事物自身矛盾运动所表现出的稳定性缺乏,与另一种事物的缺乏发生关系的状态。这是一个需要对象的概念,只有事物之间发生联系,事物的耦合才能实现。于是我开始重构,重构一种与梦境和记忆交错的现实。我的这场再现,一直在寻找碎片间松散的联结,也是我主观的再建设,借由这种看似模糊的形式,使所有感官情绪饱满起来。由此,一张图像可以是一次周末旅行的全部,可以是一段大学生活的总结,也可以是某两个毫不相关的事件同时出现在脑中的共同作用。在我的作品中,我还原出一个基于原本记忆和现实延展的空间,将三维物件结合以往的图片,把回忆中出现的地点和时间错综复杂的联结在一起。
Set A Reminder to Call, 2018
One Winter, One Summer, 2018
One Day Hangout with Dad, 2018
Face And Profile, 2018
My eyes are irritated, my lips are dry / Mom brings me colorful plastic bag rolls when she visits, 2019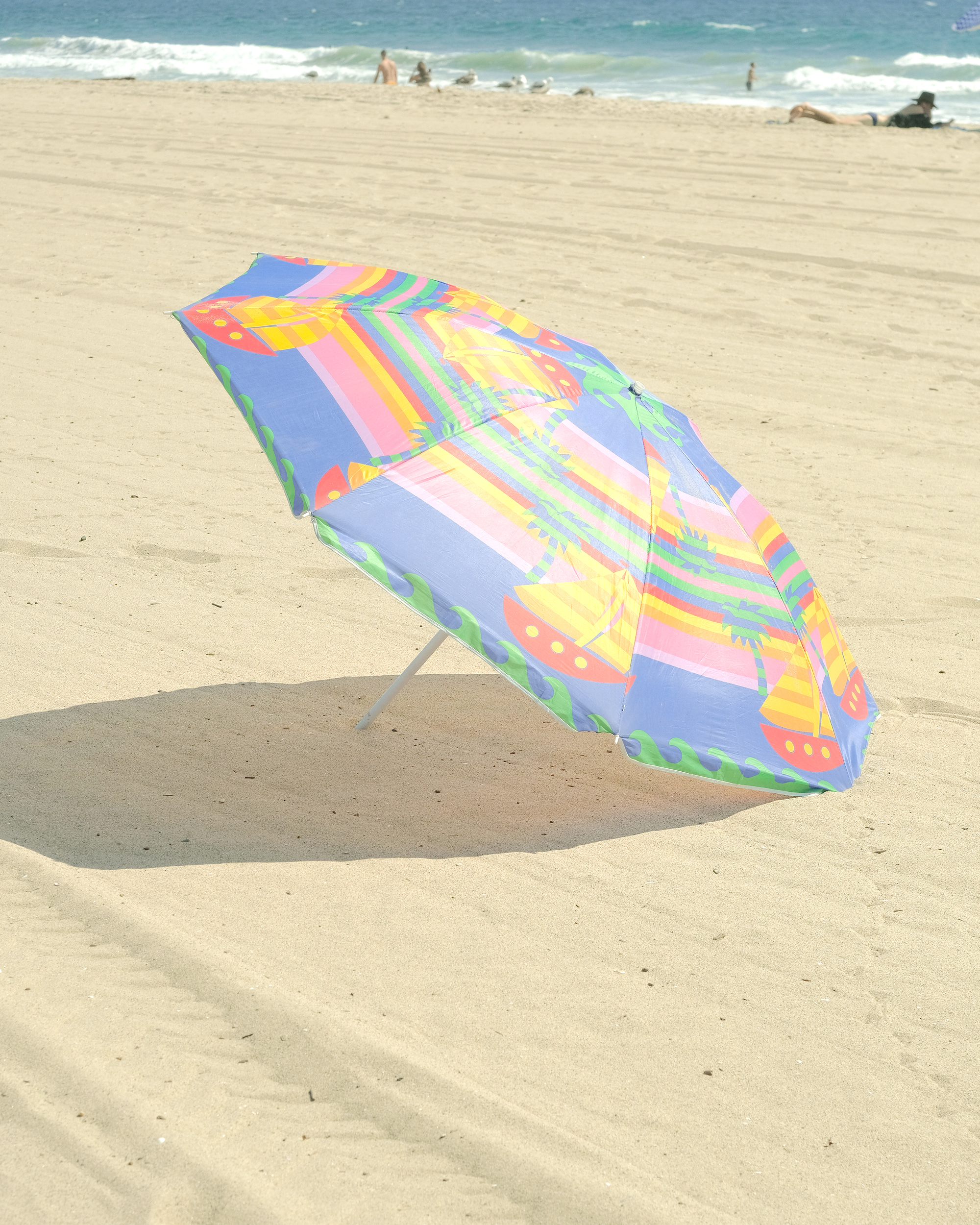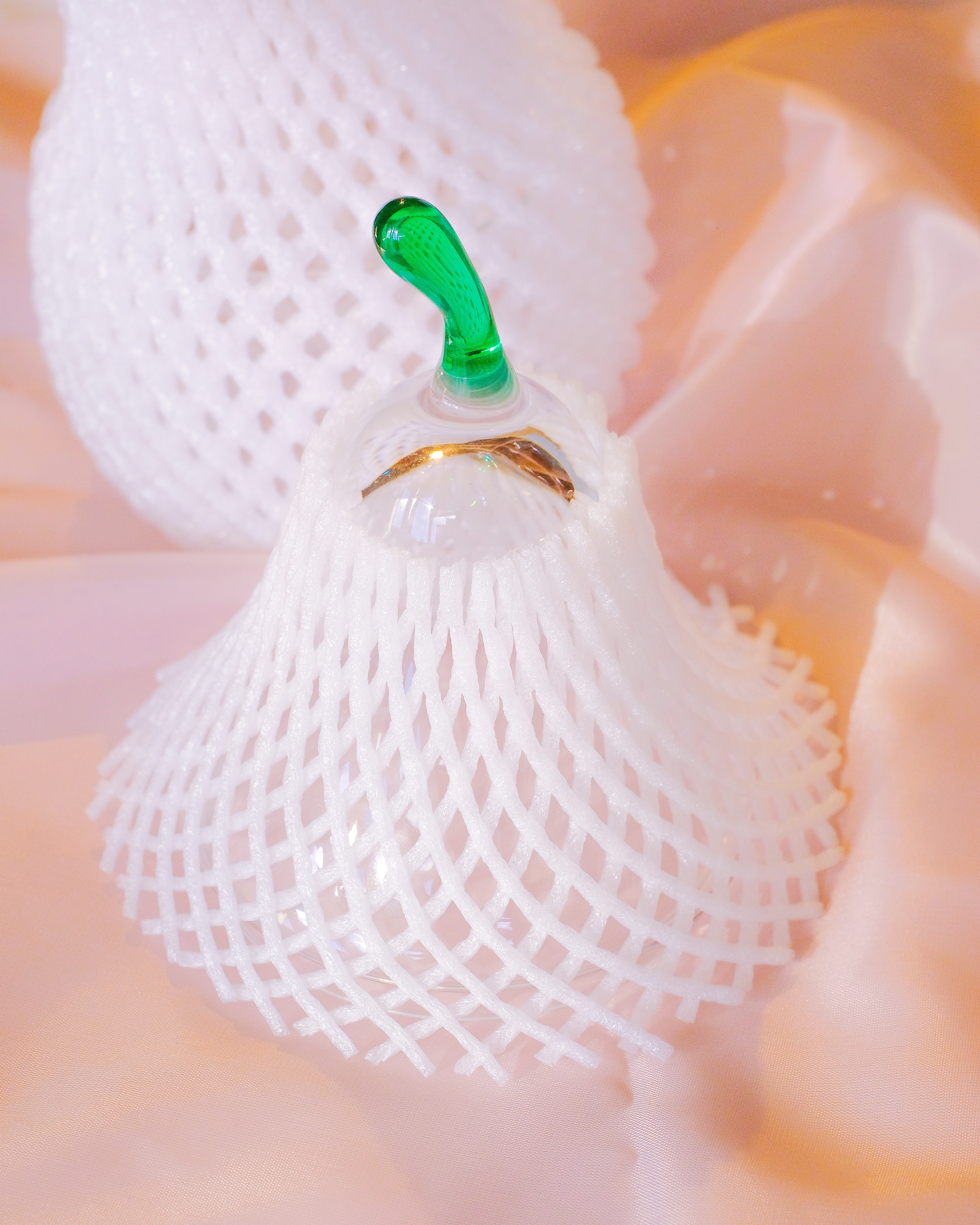 Flex Series, 2017-2018



Ginkgo Seeds, 2018

Ginkgo Seeds is a still life series where I take my further step to explore my surrounding environment and seek oddities from things' intrinsic nature in it. This project is a conversation between me and the objects. I collect things that appeal to me along the street in front of my apartment, or from a coastal hiking trip up north. I add ordinary pieces into the photo set sometimes too. Before each photo I make in my studio, I would like to go out without a plan, just see things out there and I come back with inspirations and objects I want to shoot with. Sometimes when I come back from Chinatown market with some fascinating Chinese medicine and plants, a composition, a mood or even a story reflects in my mind. Other than my daily discovery, inspiration for the concepts and aesthetics of this series also comes from a number of sources, in photographs and other media like paintings, or music. I combine the world nearby I experience and the indirect part I got inspired by together, to blur the boundaries between 3d and 2d in my work.

Ginkgo Seeds, 2018
Gifts from Zhuayi, 2018


Flex Series, 2017-2018

© 2017-2019 Xi Li All Rights Reserved